"Imagine the perfect pet, Imagine the miniature donkey"


We are a small farm with 20 Jennets, 3 Herd sires and 2 Geldings trained to drive. We breed for all colors from red to spotted to dark brown/black. We breed small well mannered animals with good confirmation and great color. 95% of our donkeys go back to imports. Breeding for the very best results is our responsibility not only to the breed but to you. We believe in an ethical business practice and always trying to be of any help we can to fellow donkey enthusiast.

We always welcome people out to see our herd but would prefer a call ahead of time as we do work off farm and are not always available.

We will only sale to those who already have other equine or who intend to buy 2. These are herd animals and as such always need a friend as not to get lonesome. They crave attention and never get tired of loving on you, they are extremely social little animals and will always come to meet you in the field.
Please consider us the next time you are lookinfg for an exceptional Herd Sire, that special Jennet, a solid show prospect or just a life long friend.

Where does the Rose in Rockin Rose come from ... see About Us.

Members Of :
ADMS American Donkey and Mule Society
NMDA National Miniature Donkey Association
ACOSA American Council of Spotted Asses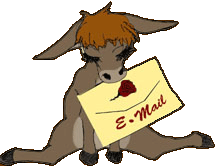 tri-r-donkeys@rockinrosedonkeys.com
Call us at: (417) 751-3852

Rockinrosedonkeys.com
This Site is owned by: Rockin Rose Donkeys
© 2005 - 2009
All website and custom images designed by James A. Rutherford. This website is the property of Rosa Rutherford and Larry Richerson. Last up dated November 29, 2009